Diversity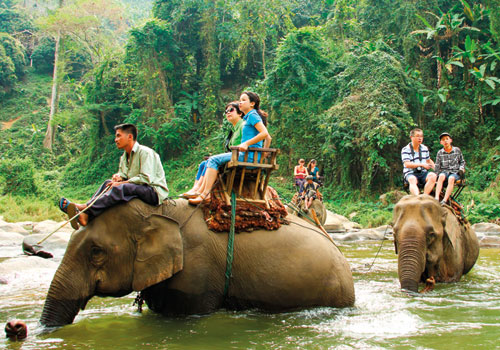 Thailand's diversity as a country means the breadth of locations for meetings, conferences, conventions, incentives and exhibitions is almost endless. This presents planners and organisers a wealth of solutions to match the requirements of any event.

Bangkok is the capital that has it all, from oriental culture and mystique through to great shopping, restaurants and nightlife. Yet a couple of hours by road will take you to the all-action city resort of Pattaya, or to the peaceful royal resort of Hua Hin.

To the north is the mountainous terrain of historic Chiang Mai, and the legends of the Golden Triangle. To the northeast, the natural beauty of the Mekong Delta, to the west the deep jungles along the Burmese border and the evocative River Kwai. To the south, pristine beaches, swaying palms and paradise islands snoozing in the sun.
Thai Culture and Lifestyle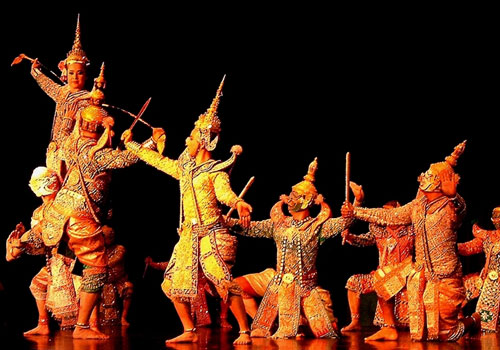 The all-year round warm climate of Thailand creates a multitude of possibilities for off-site and outdoor venues to complement your occasion. The variety of venues around the country gives great freedom to delegates to embrace Thai culture and lifestyle. This provides another stimulating feature during their stay.
Infrastructure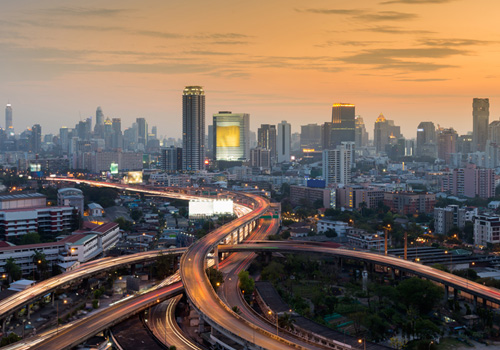 Sound logistics is, along with physical infrastructure, one of the chief reasons that the meetings, incentives, conventions and exhibitions sector within Thailand has been growing in recent years, and why the Kingdom can now offer so much to the entire spectrum of MICE business, from the latest high tech facilities in exhibition and conference halls to superb theme parks, countryside, riverside and beachside locations. This in turn affords fantastic opportunities to tailor your event in a rural, spa, beach resort or downtown location.

The network of regional airports, serviced either by Thai Airways International or by a number of independent airlines, along with excellent road connections provides the transport infrastructure, while transportation and travelling is arranged and managed efficiently by experienced ground handlers. The moving of groups large or small throughout the country is an easy and straightforward business.

Such a range of venues creates additional potential for team bonding and building events, which can be personalised to meet designated aims.

The advice is to communicate with your Thai business partner to decide which venues will be best to cater to your event. With the equipment and facilities to roll out all sizes of corporate functions, the interaction between all parties is crucial. The certainty is that there is sure to be a location with the management, staff and infrastructure to execute your needs fully and to the highest standards. Equally importantly, it will be sure to fit your budget.